Electronic Chemicals & Materials
A Pioneer of Electronics Chemicals Focusing on the Future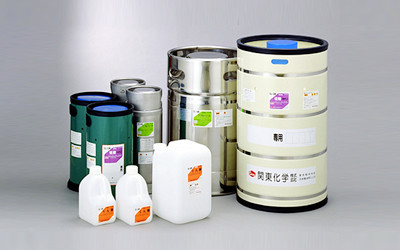 Kanto Chemical Co., Inc. first developed high purity chemicals and automatic chemical dispense systems for use in semiconductor chip manufacturing processes in 1964 and we have stayed true to our roots as a pioneer in the global electronics industry ever since then.
In the latest semiconductor manufacturing process, nano-scale particles and trace metal impurities in materials used during manufacturing can cause fatal defects in the computer chip.
Since the start of the computer age, we have been developing ultrapure chemicals, special Performance Chemicals, and Chemical Dispense System (CDS) through close alignment with our customers' performance targets, and by using our own technologies, abundant experience, and the utmost safety and environmental awareness.
Kanto Chemical enjoys the reputation of being a leading materials supplier to the global electronics industry, and we endeavor to further pave the way in the future of this industry by ensuring excellent performance and stable quality for all of our products.
Products/Service